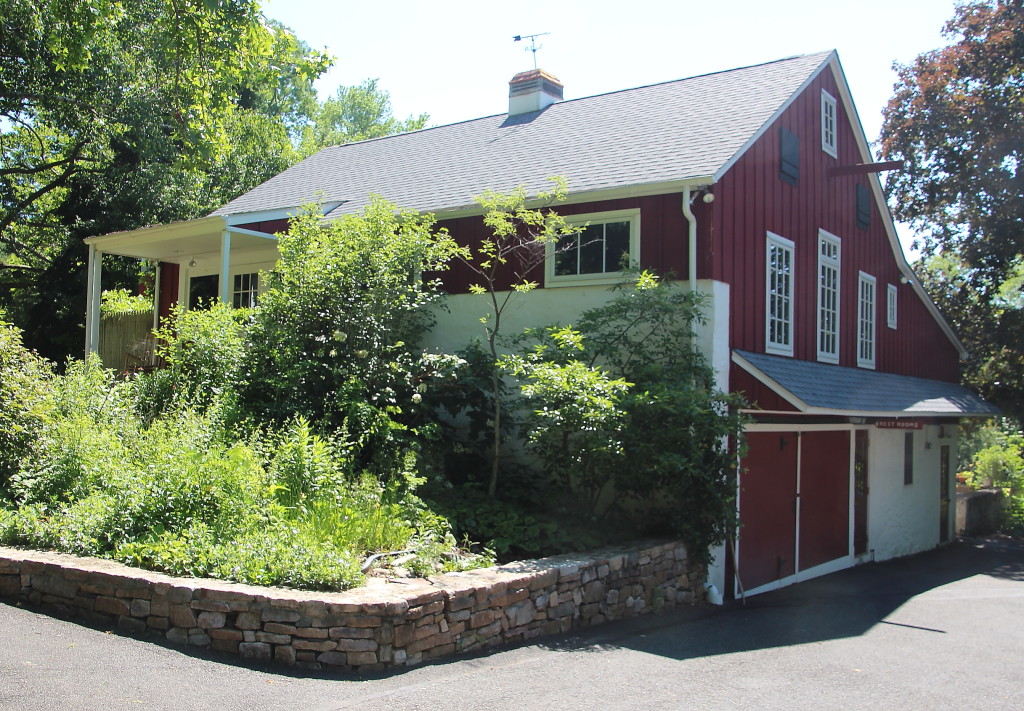 The Pennypack Trust's Visitor Center, located in a renovated 1950s-era barn at the Trust's headquarters, is home to a wide range of programs and lectures (check the events page for more details!). It also includes a store offering seed, feeders, and houses for wild birds, plus local honey, natural history books, local art and nature photography, and a small selection of gift items. The store is staffed by volunteers and is generally open Saturday from 10-2,  Sunday from 12-2, and by request during weekday business hours. Many of the store's items, including birdseed, can be purchased from the main office during the week.
The Pennypack Trust dedicated its new Paul S. Asplundh Horticulture Center on September 9, 2017. The center consists of a new greenhouse used to propagate native plants, a beautiful wooden shade house, and a screen house to protect native woody plants from deer and rodent damage.  The Trust offers native plants for sale at two sales (May and September) and throughout the summer months.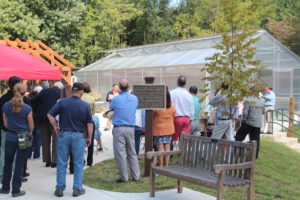 Bird Seed
The Pennypack Trust sells birdseed every day, year-round, except when both the office and VC are closed. We also hold three pre-order sales (Fall, Winter, Spring) with discounts on both member and non-member prices. Enter your email at the top of this page to receive updates on these sales and more! Available seed mixes are listed below. Prices are subject to change, based on inflation and sourcing.
OIL SUNFLOWER SEED
The best all-around choice for attracting cardinals, blue jays, titmice, nuthatches, finches, sparrows, chickadees, doves, woodpeckers, and grosbeaks.
CONSERVATION MIX
A quality, "no junk" mix of 30% oil sunflower, 40% white millet and 30% cracked corn. Conservation Mix is enjoyed by a variety of ground-feeding birds such as sparrows, juncos, towhees and doves.
BACKYARD FEAST
A popular premium mixture that contains 50% oil sunflower and 20% split peanuts. The remainder of the mix consists of striped sunflower, tree nuts and sunflower chips.
ULTIMATE MIX
A superior seed mix containing 44% white millet, 5% peanuts, 7.5% safflower, 40% oil sunflower, 2.5% sunflower chips, and 1% dried cherries.
DECK & PATIO BLEND
A premium blend of 50% sunflower chips, 25% split peanuts and 25% hulled millet. This blend is designed to leave almost no mess under the feeder.
CRACKED CORN
An inexpensive food for doves, sparrows, and waterfowl.
WHOLE KERNAL CORN
The cheapest way to feed squirrel, rabbits, deer and blue jays
PEANUT HALVES
Shelled peanut halves and pieces.
WHOLE PEANUTS
Peanuts in the shell.
SAFFLOWER
Attracts cardinals, titmice, doves, and house finches.
WHITE MILLET
A great base for any seed mix. Enjoyed by many birds by itself or mixed with other seed.
NIGER (THISTLE) SEED
The best seed for attracting goldfinches, siskins, redpolls and other finches.
SUNFLOWER CHIPS
Sunflower seeds without the shells – 100% edible seed without any mess under your feeder. Eaten by most seed eaters; favored by goldfinches and chickadees.
SUET CAKES
Great for attracting woodpeckers, nuthatches, and chickadees. Choices include:
Blueberry
Hi-Energy
Hot Pepper
Peanut Treat
Plain
Woodpecker
SALT AND MINERAL BLOCKS
White salt block – Pure sodium chloride, attracts deer and other mammals
Trophy Rock – Mined mineral block, includes trace elements for healthy antler growth
Purina® Wildlife Block – Total nutrition, includes nuts, seeds, fats and minerals to support small mammals and birds