Written by: Julia Murray
August 16th, 2021
When you think about conservation research, what comes to mind? Tigers prowling through lush forests? Whales breaching from churning ocean waves? Dramatic portrayals of nature command attention and action, lending themselves well to television. But these kinds of snapshots — the highlight reels — only offer a glimpse into all that environmental protection is.
"Walking through six-foot-tall grass and running into thorn bushes was not fun!" laughs intern Jake Winger, a trained geologist who completed a soil sampling project at the Pennypack Trust. "Prior to the internship, I had very little experience with conservation and restoration. I only knew what I was taught in the classroom. I didn't understand the full scope of the work."
Fellow intern and recent University of Kentucky graduate, Sarah Pellecchia, landed at the Trust to inventory insect diversity. "I wanted to see the world through the eyes of a bug." She kneels in the grass, marvels at the iridescent wings of a Dogbane beetle, and snaps a photograph — one of hundreds, maybe thousands, of logged specimens on her camera roll. It is a blistering, cloudless 90 degrees, and she has been out for hours. The data Sarah collects will prove invaluable to the Trust's understanding of insect and plant host relationships in local ecosystems. Not as romanticized as other, more colorful landscapes, grasslands and their insect inhabitants are chronically understudied.
The reality of research and land stewardship was no deterrent for Megan Michelli. Starting her career, she too had imagined conservation mostly taking place in distant barrier reefs. "When I happened to visit the Trust on a field trip with my Plant Ecology class, I realized there was conservation happening right here, practically in my backyard. I had to know more, I had to become a part of the team, I needed to experience it for myself." One pond shoreline at the Trust has become particularly choked with invasive plant species. Porcelain Berry and Multiflora Rose choke out the native wildflowers and trees. An aspiring horticulturist, Megan spent the summer ripping out these harmful invaders and developing a list of eligible native species to revive the struggling habitat. Much easier said than done, as not every plant demands the same conditions in which to thrive. For her, though, the challenge was utterly fulfilling.
Bennett Durand shares a similar sentiment. "I have absolutely loved being able to work in the Trust throughout the summer… to see the impact I can have on an ecosystem." Upon flying in from Hawaii, he eagerly absorbed anything and everything Pennypack staff taught him, from transplant experiments to building a garden from scratch. Along with the thrill of seeing abundant wildlife and hiking scenic trails, comes the sometimes unseen, grueling labor involved in land restoration. Indeed, every one of the interns will be moving on to new opportunities with the same new understanding.
Do you have a hankering to find your own place in the field? The advice from Pennypack Trust interns is unanimous: Come with an open mind. Be humble. And of course, be ready to get your hands dirty!
Learn more about our internship program here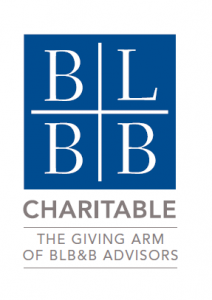 Thank you BLBB Charitable and the donors of the Robertson Endowment for providing opportunities to inspire the next generation of stewards!